Appartment F1.103
1/2+kk
|
1. NP
area 29,9 m2 + 23,6 m2 terace + 44,1 m2 garden
A smaller appartment with a south orientation and spacious garden. Ideal as an appartment for business trips or second appartment for those living outside of Prague.
free
10 681 750 CZK inc. Tax
Price includes garage parking spaces and cellars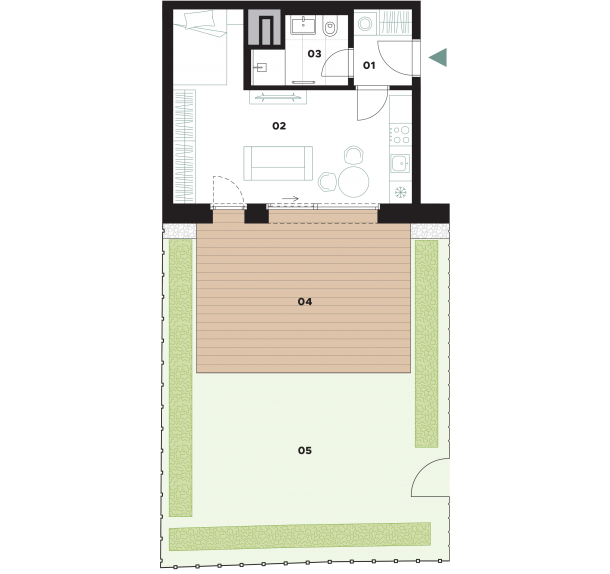 Table of areas
01
Chodba
3,2 m2
02
Obývací pokoj 9
22,9 m2
03
Koupelna
3,8 m2
Usable area of the unit
29,9 m2
Floor area of the unit
31,8 m2
04
Terasa
23,6 m2
05
Zahrada
44,1 m2
Cellar
SK02
Note: The areas of the individual rooms are only indicative. The displayed equipment (furniture, kitchen countertop and electric appliances, etc.) are not a part of the appartment. The scope of the delivery, specification of construction, areal adjustments and equipment are specified in the standard modification, which is a part of the contract about the future buyer's contract The developer reserves the right to minor adjustments.